Download cinedubs app
Go to Apple Store or Google Play and search "cinedubs". Download and install the cinedubs app and Sign Up for a Free Account.
Get Your Movie
Select your Movie and theater with showtime (if watching @theater), then select your language and download the cinedubs soundtrack.
Grab Your Headphones!
Ready for the show? connect your favorite pair of headphones and click "play" icon to start listening your movie while watching it in front of you.
User is able to browse the collection of movies from our home screen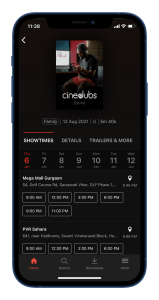 Selecting the movie will show you the details and showtimes about that movie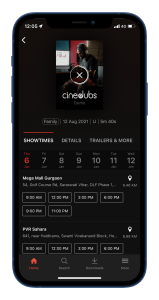 Download the movie in your preferred language for the convenient theater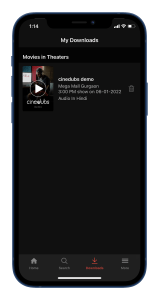 All the movies that are downloaded will show up on "My Downloads" Selection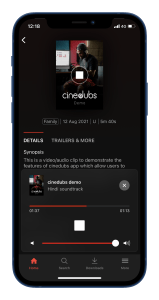 At the theater, you can listen to your movie in Your Preferred language with headphones
The Suicide Squad in English
The Suicide Squad in Hindi